Share This:







Perth Fringe is Finally here and in all my excitement I've compiled a list of of Top Queer Picks for 2015! I haven't seen any of these shows before so this list is based purely off what I think looks and sounds a) entertaining b) super queer. Get excited!
HEX – "Award-winning young choreographer James Welsby presents HEX, an hour-long, three person dance work reflecting on AIDS, activism, sex, and disco through the eyes and bodies of Generation Y. HEX depicts the arc of the AIDS epidemic and its impact on the queer community through allegorical vignettes using popular club dance vocabularies."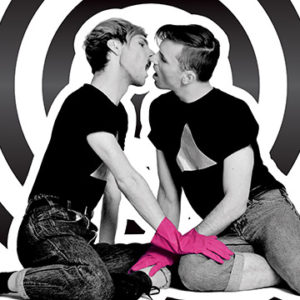 Le Gateau Chocolat – I Heart Chocolat – "This is an exclusive party featuring a delectable hand-picked selection of musical arrangements, as random as a box of chocolates…you never know what you're going to get! But you can guarantee Le Gateau's infectious energy and gargantuan voice will satisfy your festival taste-buds. From Glyndebourne Opera to singing for the Queen as part of the Jubilee Flotilla and touring the globe with La Soiree; to performing at the Sydney Opera House, joining Basement Jaxx at the Barbican and winning Time Out's Alternative Eurovision; Le Gateau has delighted them all! Experience the sensation of this Nigerian-born London-boy with a law degree, unsuspecting mother and big heart, who against all odds, discovered opera, drag… and just the right amount of ass-holism.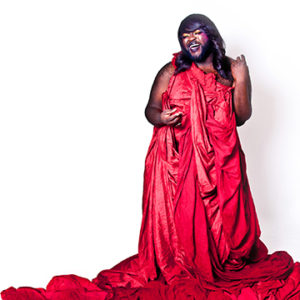 Joel Creasey 'The Hurricane – "Lock the doors, batten down the hatches, for gods sake please take down that annoying wind chime…a storm is brewing… Winning critical acclaim, celebrity fans and 5 star reviews around the world while leaving a trail of comedic annihilation in his wake, Joel Creasey returns to his home town with the world premiere of his new show.
Join Australia's hottest comedian for a night of laughs delivered in signature Creasey style – tight jeans, big hair and a truckload of wicked stories. Strap in, bitches… a hurricane is coming…"
Storm in a D Cup – "When a girl has been blessed with a gay father and a transgender step-mother, can add 'exotic dancer' to her resume and caused the spectacular demise of 5 automobiles (that's right – FIVE), what's left to do but get it all off her chest in a hysterically candid cabaret?"
Briefs: The Second Coming – Get ready for a madcap safari through extravagant birdbath boylesque, too close for comfort yoyo tricks, valiant aerial acrobatics, irreverent interludes, ferocious fan fare and show stopping drag artiste in Briefs; The Second Coming. The line-up is still disorderly and the show is still circus infused. Expect the unexpected in this array of satire and skills as the BRIEFS boys present burlesque…with balls!"
Matthew Mitcham's Twists and Turns – "Matthew Mitcham OAM is the 2008 Olympic champion from the 10m platform, having received the highest single-dive score in Olympic history. He is the first Australian male to win an Olympic gold medal in diving since 1924. Winner of a gold medal and two silver at the 2014 Glasgow Commonwealth Games. Matthew has recently released his autobiography Twists and Turns, which reveals a life behind the international spotlight that has been plagued by low self-esteem, anxiety and depression, panic attacks and repeated self-harm as a teenager, leading on to drug abuse. He has also struggled with issues relating to his sexuality and is one of few Olympians to compete at the event as an openly gay man. All of this he has battled and overcome to achieve greatness."
Christeene: The Christeene Machine – "Enter THE CHRISTEENE MACHINE: A gender-blending booty-pounding perversion of punk dragged through a musical theatre gutter, commanded by CHRISTEENE: a human pissoir of foul hilarity and raw unabashed sexuality. In this furious ritual, CHRISTEENE is sacrifice, calling the world to bring their burning anger, their tawdry secrets, and their stained hopes to the front. Infamous from the glory-holes of Texas to the dungeons of Berlin, THE CHRISTEENE MACHINE explodes against Perth's Fringe World with a full arsenal of ferocious live music intertwined with raw moments of strained intimacy and fiery stank, racing alongside an army of arse-cranking electro-R&B, radioactive theatricals and sexual assault drones C Baby and T Gravel. CHRISTEENE is like Beyoncé on Bath Salts."
Over The Rainbow – "Following celebrated performances for Pridefest 2014, Perth jazz darlings Ali Bodycoat and Libby Hammer perform a stunning collection of songs that celebrate gender and sexual diversity in our community. Supported by a world class jazz trio, our two glamour gals give the cabaret treatment to classics from musical theatre, pop, country, disco and the great American songbook! Through a repertoire selected carefully from 1920s cabaret, the political 1970s right up until now, these two jazz queens explore issues surrounding gender inequality and come to the joyful and definite conclusion that we all have the same right to love. So get your glad rags on, book your tickets early and be prepared to join in on a bit of a singalong at the end!"
 Bingay! –  "Join Perth drag royalty Hannah Conda as she brings her balls to Connections and Midlandia for Bingay! Get a group together and have a rowdy night playing bingo, as hosted by a drag queen. It's rude, it's crude and you'll probably win a sex toy. This sold out in Midlandia in 2014, so book tickets quick! A no holds barred night of laughs – leave the kids at home for this one!"
The Birdcage; Boylesque Edition – "An explosion of male sensuality explored through the many styles of Boylesque. A spectacular showcase of comedy, drag, vaudeville, circus and professional tease. Admire the male form in all its strength and grace while seeing Fringe World's top international and local male performers. A fun and outrageous night of raunch and tease, just what you need to cap off a fantastic night of fringe festivities."
Charlie Hides Whooo? – "Comedian/Celebrity Impersonator/YouTube Sensation, Charlie Hides returns to the Fringeworld with a camp tribute to some of world's biggest divas. Outrageous, out spoken and heir to Joan Rivers' crown as queen of the wicked one liner, Charlie is not for the prudish or politically correct. "My Favourite impersonator, hysterical, brilliant" – Cher"
Famous Sharron – Get Shazzied – "Can't get married? Get Shazzied! Famous Sharron is the Elvis Presley of Perth this FRINGE WORLD – letting couples publicly pronounce their love for each other in front of family, friends and whoever is walking by. Featuring soul-soother Odette Mercy to croon your ceremony tunes! Couples can book limited spots to be the featured love-birds in these public commitment ceremonies – outside in the FRINGE WORLD gardens, each couple gets a customised comedy ceremony – that will make you laugh and cry."
Nath Valvo – Boy Next Door – "This Nova FM host and The Project regular is fast becoming one of Australia's hottest new comedians. Boy Next Door is the follow up to Nath's critically acclaimed 2014 show, Almost 30. From Vegans to Tinder to Tony Abbott – no one is safe in this no-holds-barred brilliant hour of stand up."
I Can't Say The F Word – "Millions of words are spoken each day but for some of us there are words that, for whatever reason, cannot be said. I Can't Say The F Word is a humorous yet deeply personal insight into how just one word can have a profound and lasting impact on an individual's identity. Gavin Roach first knocked Perth's socks off with his one-man show Confessions of a Grindr Addict – hilariously depicting the trials and tribulations of the love-embattled Felix. After sell-out seasons around Australia, Gavin Roach returns to Fringe World with a brand spanking new show, investigating why he can't say one single solitary word: the F word."
FAG/STAG – "Best mates turn twenty eight. Time to get a life, right? For Jimmy it's time to give up porn, crusty undies, microwave meals and having a tear soaked pillow. For Corgan it's time to quit with all the fake phone numbers, lewd hypocrisy and accidental unprotected. A bad case of the grass always being greener triggers slatherings of unsolicited advice as they point out to one another how easy it would be if they could live the other's life. How much judgement can a friendship stand before it snaps?"
Share This: