Share This:







I've recently picked up an interest in queer fashion and different queer labels currently available for sale. There's a plethora of options available online, and for once, I can thank the marketing gods for pushing these options my way. Whether it's a new queer print piece your after, or just some androgynous clothing that finally fits your style, here's just a small list of  options available so you can queer up your wardrobe today!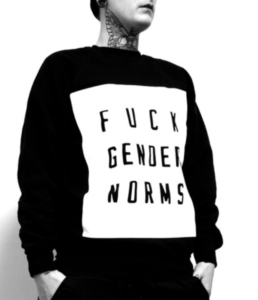 I came across this brand when trolling Instagram for new queer content and people to follow. They have a cool range of sexuality and gender themed prints available on t-shirts, hoodies, socks, plugs, and much more. I haven't bought anything from them yet but FYI they ship internationally and the pricing on the products don't seem unreasonable ($32 for a tee, $48 for a sweater just to give you an idea). My favourite is the 'Fuck Gender Norms' sweater; Can't wait for winter! Check out their Instagram and Website for more info and updates.
Androgyny was founded by Melissa Millan, someone who like many before and since have struggled to find the perfect fit on the racks of mass-market chains. If you like yourself some flannel and button down shirts then welcome! Be warned though, most of their shirts fall in the $125-$150 range. In other words; get saving! (International shipping available, manufactured in the USA).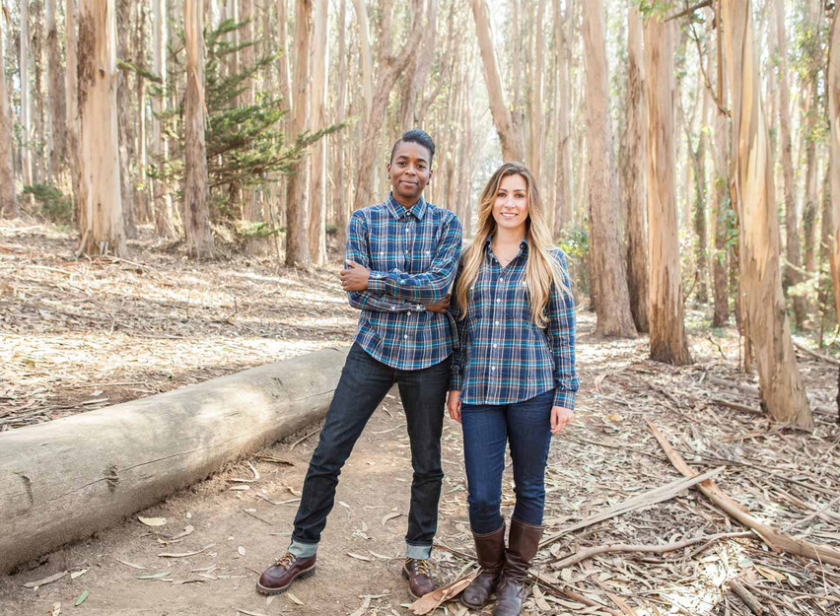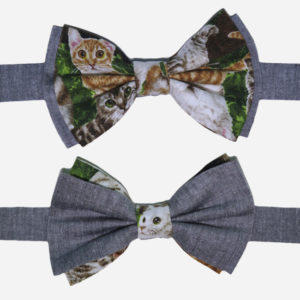 Ok, so this isn't a clothing label exactly; It's a merchandise store attached to the website Everyone Is Gay. The organisation was founded in 2010 by Kristin Russo and Dannielle Owens-Reid. Kristen and Dannielle started Everyone is Gay with online videos answering questions and giving advice to queer youths (in a very humorous way). They have been touring high school and college campuses since 2011 and this year co-authored This is a Book for Parents of Gay Kids. Pretty cool peeps, I know! (I met them once and they gave me cake, I rest my case). So imagine how excited I was when I discovered their online store with very cute and VERY queer designs. The most expensive thing in their store is $32 so their merch won't break the bank, plus they have a cat bow tie in their range…you heard me…A CAT BOW TIE…go..now!
Created by self identified tomboy Alicia Hardesty, Original Tomboy has a vintage charm with a modern aesthetic. Hardesty says it is inspired by their Kentucky Heritage growing up a tomboy and they draw inspiration on anything from Mason jars, steamboats, and moonshine to express their southern roots. Most of the clothing is made in the U.S.A with 30% of the non-collection items made elsewhere. Prices range from about $30 to $100, and if you're into tee pockets then there are lots of options available. Check out their Instagram @originaltomboy and their website Original Tomboy to see their full range.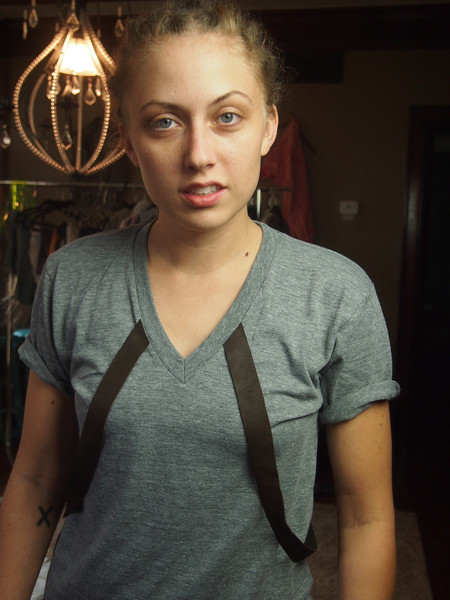 If a new tee print is what you're after or you need a gift for an out and proud friend then I'd suggest Zazzle. It's not queer specific but they do have a heap of queer and quirky t-shirt prints from a range of different designers. Customise options are available and sizes range from small to up to 6XL depending on the product/design (and at a small extra cost for 2XL and above, dang!). Can't find a print to suit your style? There's also the option to create your own design. How exciting!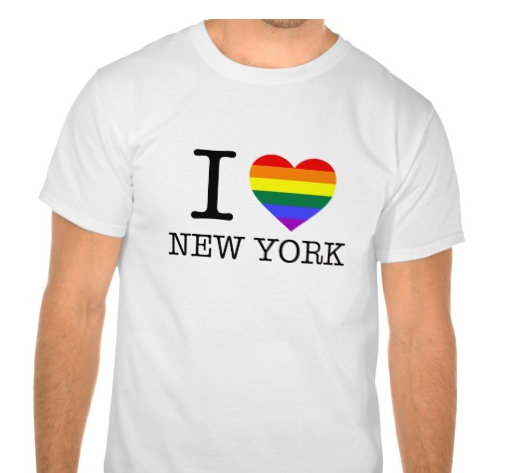 Australian designed and made! "CharlieBoy. is about freedom to express yourself through the way you dress and leave behind the rule-bound world of gender codes." They have a cool range of bow ties, cardigans, waistcoats and accessories. They offer alterations if something still doesn't sound like it will fit for just $25. Their prices range from about $25 to almost $200 depending on what you want to get. They have a sale section though so if the higher prices are a deal breaker, keep an eye on it. I personally like the CharlieBoy. black tank, especially with all this hot summer weather, which comes in at just $35.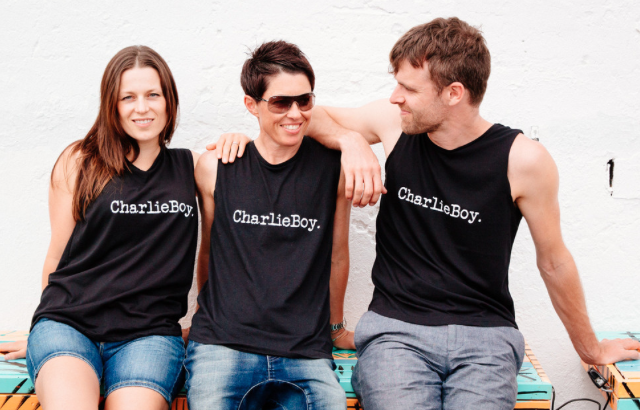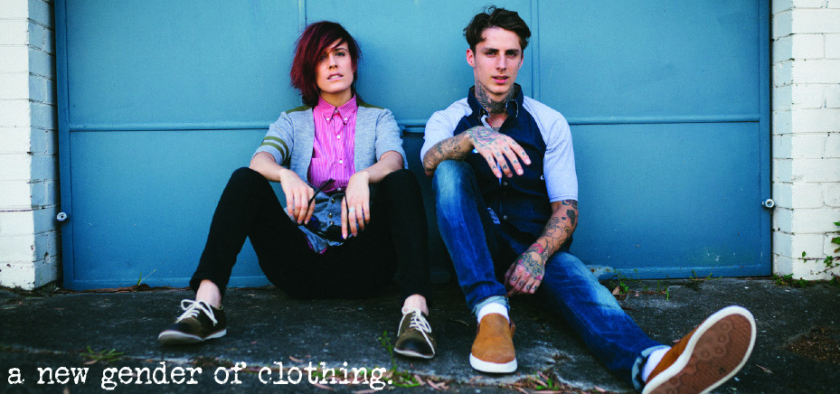 Ok so this is the last tee print link I swear (I'm obsessed with t-shirts can you tell?). Again, this site isn't queer specific but they have a lot of cool print tees at a decent price. "Custom Apparel. Fresh Looks. Ethical Means." I would have to say the one that speaks to me most, especially post holiday gorging would be the 'Chubby and queer and ready for beer' tee which comes in at around the $25 mark.
I acknowledge that when I say items of clothing at around the $20-$30 mark is cheap, this doesn't necesarily mean it's cheap for everyone. So, my last link isn't for a clothing line specifically, more a community page where Trans people can swap clothes they may not be able to afford or feel comfortable buying in their day to day lives. Trans Clothes Swap runs primarily in North America though according to the International section of the page they strive to help trans* individuals all over the world. I can't see a lot of recent activity on the website or Facebook page but I'd say that may be because of an overwhelming amount of donations. Their Facebook status from October reads: "We are currently not accepting donations because we have a LOT of clothes to get through. Thank you!" Either way, it's a great idea, and many more like it can be found with a quick Google search!

Any other suggestions on where to buy queer clothing? Please comment below!
Share This: