Share This:







A lot has happened in 2014, and a lot of progress has been made for the queer community. Let's end the year on a high note and have a look at some of the more positive events and milestones from the last 12 months.
The Queer Av! Okay so this is not exactly global or anything but I'm in the process of changing the name of this blog from The Gay Av to The Queer Av to make it more inclusive of the whole community. In other news, we are now on Instagram (@thequeerav), AND there are new and exciting projects and articles to come in 2015. Watch this space!

A looooot of people came out this year in the LGBTIQ community. I'm not a fan of the whole 'coming out ritual' and I wish is wasn't necessary for people to have to do. I can't wait for the day when peeps don't assume one's gender and sexuality from the get go and therefore the event of coming out won't exist. Having said this, it's still great to see famous/high profile people coming out and being proud of who they are.
The big one's for me this year were former Australian Olympic athlete Ian Thorpe who came out as gay, actor Ellen Page who came out as gay, R.Kelly's son Jay Kelly who came out as transgender, American football player Michael Sam who came out as gay, Mean Girls star Daniel Franzese who came out as gay, The Good Wife star Monica Raymund who came out as bisexual, model Andreja Pejic who came out as transgender, GOT actor Kristian Nairn who came out as gay, That's So Raven star Raven-Symone who came out as having a girlfriend but not wanting to be labeled, model Geena Rocero who came out as transgender and DJ Ruby Rose who came out as gender fluid.
We continued to be inspired by  the amazing Laverne Cox.  She had an Emmy nomination, came back for a second season of Orange is the New Black, was the first transgender person to appear on the cover of Time Magazine and continued to advocate for the transgender community via countless interviews and projects. This woman just doesn't stop and she's such an amazing inspiration to us all!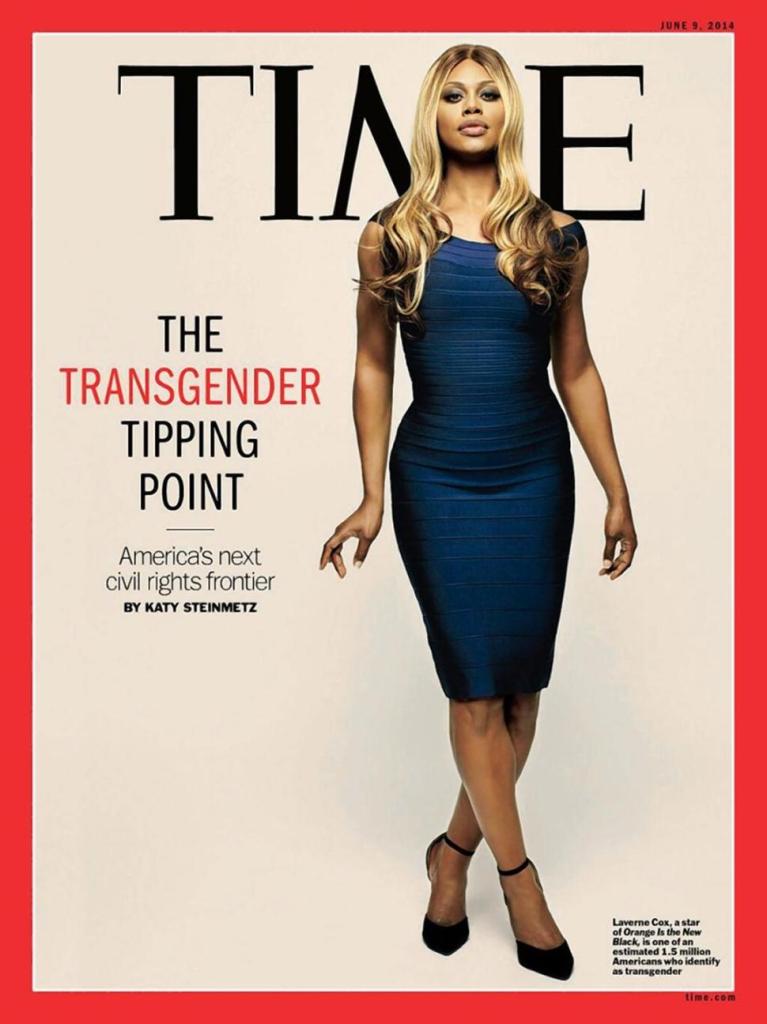 We watched Newton High students school Australian Prime Minister Tony Abbott down on same sex marriage. This one speaks for itself, take a look.
Despite having Abbott as our leader, LGBTIQ peeps kept going strong in the fight for equality and progress was made.  Norrie won a High Court battle, winning the right be to be recognised as gender 'non' specific, same sex couples in Australia can now wed in the British consulate if at least one partner holds British citizenship, gender identity is not longer recognised as a mental illness in Victoria, and campaigns like The New Norm exist (empowering school communities to support universal love) plus MUCH SO MORE, locally, nationally and internationally.
And lastly, a heap of new movies and TV shows were released! Some of my favourites were the TV show Transparent, Laura Jane Grace's web series True Trans, sci-fi thriller movie Predestination and Faking it (everyone has their guilty pleasures). For an in depth look at queer titles released this year take a look at the Junkee article 'The Best and Boldest Films of 2014'
What a huge year! Let's keep the fight for equality and safety strong in the queer community for 2015 and beyond. This is just a small selection of things that happened this year! What else has happened in 2014? Comment below!
Share This: