Share This: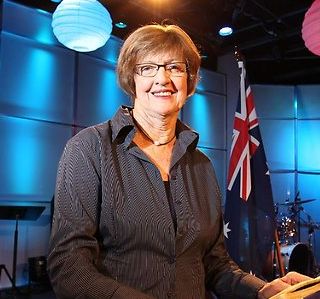 Gay activist Kerryn Phelps is pushing for tennis great Margaret Court's name to be cut from Melbourne Park because of her continued opposition of homosexuality.
Phelps proposed the name change to the Australian Open using twitter, along with other comments such as " If Margaret Court didn't want gay politics at the Aus Open she should not use her tennis fame to spread her offensive views."
Organisers of the Australian Open (an annual event due to commence next week) have released a statement, distancing themselves from the anti gay views of Court because of the pressure from a protest in the works.
Gay activists are encouraging people to protest Court's views at the arena by waving their rainbow flags in support of the LGBTQ community.
Court, 24 grand slam singles champion, founder and current pastor at the Victory Life Centre church, Perth told The Australian that she won't back down on her views and still plans to attend the tournament.
"Are they not wanting me to come to the Australian Open? Is that what they are trying to do? I don't run from anything," Court told The Australian.
Rennae Stubbs, four time grand slam doubles champion and an open homosexual has put forward her support for the protest believing people should have just as much opportunity to express their views as Court does.
"As long as it (a protest) is done tastefully, that's the most important thing for me," said Stubbs.
Share This: