Share This: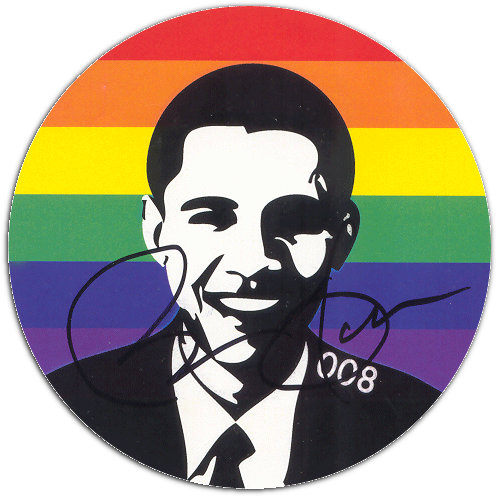 President Obama is the first acting president to come out in support of marriage equality!
He made his opinion known in an interview today, which he explained stemmed from his experience with gay staff in committed relationships and discrimination against gay service members.
"I've stood on the side of broader equality I hesitated on gay marriage in part because I thought civil unions would be sufficient. But I have to tell you that over the course of several years, as I have talked to friends and family and neighbors when I think about members of my own staff who are in incredibly committed monogamous relationships, same-sex relationships, who are raising kids together, when I think about those soldiers or airmen or marines or sailors who are out there fighting on my behalf and yet feel constrained, even now that 'don't ask, don't tell' is gone, because they are not able to commit themselves in a marriage, at a certain point I've just concluded that for me personally it is important for me to go ahead and affirm that I think same-sex couples should be able to get married," said Obama.
In a world still filled with so much discrimination and hate toward the LGBTQ community, this is a massive step forward. Let's hope other leaders follow in his footsteps.
Share This: